Gutters Service in Greensboro, North Carolina
Top-Notch, Dependable Service
When the experts at Carolina Home Specialists get a call for help with roofing or siding issues, it often is a result of damaged gutters. Water not properly directed away from the roofline by quality gutters has been known to cause various siding, roof, and foundation problems, including mold, water damage, and wood rot.
Fortunately, our team of experts offers affordable gutter solutions not only to protect but also to add visual appeal and value to your home.
Need Gutter Help? We've Got You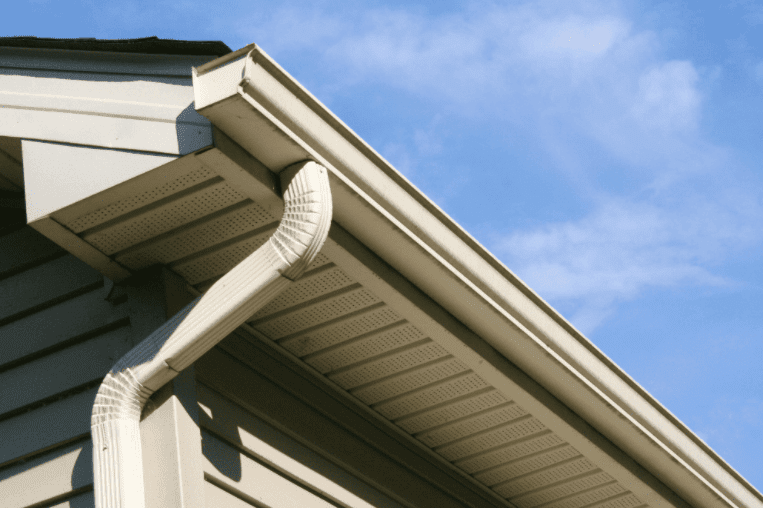 Gutters Enhance & Protect Your Home
At Carolina Home Specialists, we are known for providing only the highest-quality products for long-term customer satisfaction. We offer a wide variety of gutter options with color choices to compliment your home's exterior or roof.
Whether you're replacing old, worn-out gutters or choosing gutters for your new construction, we will offer functional products that will enhance your home's curb appeal.
To Learn About Gutter Installation & Replacement Options, Contact Your Neighbors at Carolina Home Specialists – We Would Love To Provide You With a FREE Consultation.

Our professional, friendly team will discuss with you potential style choices, colors, and trims to ensure you make the best choices for your home. Contact Carolina Home Specialists today by giving us a ring or sending us your message!
Our team of gutter installation and replacement professionals is proud to be serving neighbors such as yourself in Greensboro, Durham, Chapel Hill, and the surrounding area.
We've Got Your Next Project Covered, We Promise
At Carolina Home Specialists, you've got the freedom to truly make your home yours with a wide variety of top-quality brands, trendy styles, and eloquent colors. 
Life Proof Promise
We'll serve your next home improvement project with reliable, precise service – operated by friendly, neighborly professionals.
If for any reason, you're not entirely satisfied by the end of our visit, you've got our word; we'll do everything we can to make it right for you and your home.