Attractive Siding With Long Lasting Protection
Our Trusted Product Choices
Siding is one of the most impressionable aspects of your home's exterior, but it also provides practical benefits. In fact, without quality siding, your home wouldn't be protected from wood rot, pest infestations, and mold.
With durability, versatility, and visual appeal in mind, we've been careful to select the highest-quality siding from trusted brands, Norandex and TandoStone®.
Norandex
Norandex is a trusted brand in residential siding offering versatile colors and styles, low-maintenance, performance, and environmentally friendly attributes with extended warranties. We chose this company for its reputation for dependability and long-lasting, quality products.
Norandex Premium Vinyl Siding never needs paint, ever. The only maintenance it will need is a wash with a soft cloth and garden hose to keep it looking great.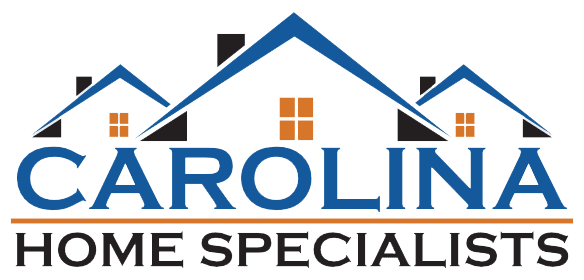 OPTIONS TO MATCH YOUR STYLE
At Carolina Home Specialists, we are diligent in offering product choices from industry-leading siding manufacturers. We are also committed to your satisfaction in not only durability but also style. Here are some of the many options you'll find when you choose us for your siding project:
Polar Wall Plus, Insulated Siding System
Sagebrush Super Premium Vinyl Siding
Great Barrier Premium Vinyl Siding
Sterling Single 8-inch Vinyl Siding
Summit Manor Vinyl Siding
SIDING PURCHASE AND INSTALLATION
At Carolina Home Specialists, we are committed to customer satisfaction. That's why we offer a transparent, low-stress purchase and installation process, all guided by our team of experts. We want you to feel confident in choosing us for your siding needs.
If you'd like to learn more about your siding options, we would love to provide you with a free consultation. We'll discuss color choices, designs and trims to make sure you're making the best choice for your home. Contact Carolina Home Specialists today at (336) 740-9915 for a free consultation or contact us online. We serve homeowners in the Greensboro area.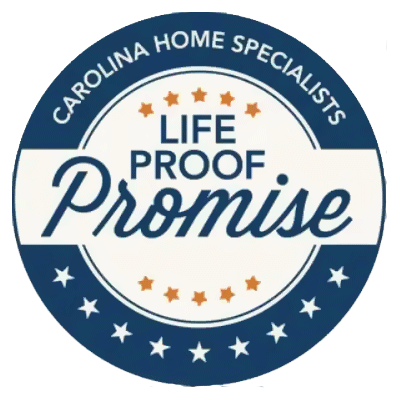 We show you how much we value your customer experience…
Life Proof Promise is our vow to our customers that we will be there long after your home-improvement project is complete. That's why we'll schedule an inspection 6-12 months after installation to ensure everything is in working order.
1819-E, Spring Garden St, Greensboro, NC 27403
411 Andrews Rd, Suite 220 Durham, NC 27705
We want to work with you!
From deck construction to roof repair, Carolina Home Specialists can do it all. Call us today to schedule a free consultation or contact us online.