Learn valuable insights from the experts!
Have you been trying to decide what renovation you'd like to get done this summer and fall? It can be hard to know which project will give you the most bang for your buck. Replacing your windows with energy-efficient windows can be a great option because it's the type of renovation that will keep on
Read More »
Stylish Energy Efficient Windows
Durable Siding w/ Countless Color Options
Custom Decks for Outdoor Living
Help When You Need It Most
Long-lasting Gutters to Match Your Home
Discover and visualize your perfect home remodel with our NEW visualizer tool. Find your favorite colors and styles with a few clicks.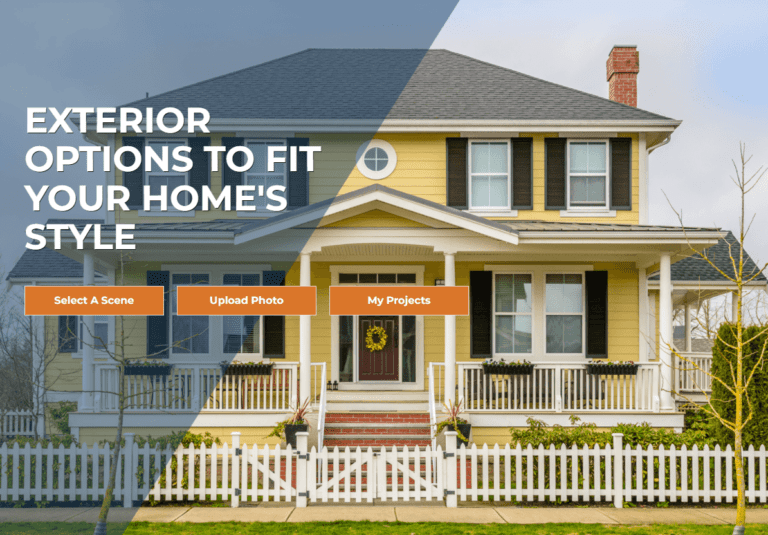 What Our Customers Are Saying
SteBo Mays
My 10-year-old roof just started leaking. I called 8 companies, and everyone have me the run around. I finally called Carolina home specialists and the lady that answered the phone was very helpful and informative. They advised me of a $79 service call, so at first, I was very apprehensive, but agree to it. So, the next day a gentleman by the name of Brad came out and diagnosed the issues and had it resolved with in 2 days. I highly recommend this company!
Timothy Smith
Other roofers in Greensboro area pay attention to Carolina Home Specialists!! We had tried contacting 6 other roofers in the Greensboro area to help us. We left messages and either did not get a call back or were told they were too busy to take new customers. There loss. Tim and his team were the utmost professional. They came out and assessed our needs. After thoroughly inspecting our roof, they didn't try to scam us by telling us we had hail damage or storm damage like other roofers did to many of our neighbors. They gave us an honest estimate of damages and the cost to fix. We first thought we would only repair the damaged sections of our roof, but Tim made us a competitive offer to replace the entire roof. His team was easy to schedule, easy with whom to work and responsive to our needs. When the workers damaged some of our landscaping, Tim said, "We'll make it right." And, he did. We're completely satisfied, and we will work with Tim and his team again. If you need home repairs and want it done right, the first time, by a team who knows how to deliver excellent customer experience, Carolina Home Specialists is your place to go.
Nancy McCurry
I had been putting off repairing my flat roof for a long time, thinking that it would be too expensive and complicated. The professionals at Carolina Home Specialists made it beyond easy! They assisted me with financing and were accommodating to scheduling the services when it was convenient for my family. The workers were prompt and courteous. I was impressed with how quickly Brad and his team completed the job. I feel blessed to have had this team hold my hand through what I thought would be too much for me to handle. They made it possible to get this off my TO DO list! I would highly recommend Carolina Home Specialists to anyone that is feeling hesitant to tackling their home improvement project!
Alan Howell
I had a huge limb hit the roof and had a couple leaks that needed fixing. They came out and assessed the damage and worked directly with my insurance adjuster to work out the details for a new roof. Very friendly team to work with and 100% customer focused so if there were any issues, they fixed it right away. I've done home repair work in the past myself, so I know these jobs will always need some adjustments and cleanups and CHS took care of the repairs and cleanup to my satisfaction. It's nice to see a company stand behind their work and not try to scam the homeowner as that is becoming a rare quality these days. I would definitely recommend CHS and will look to them for any future repairs.
We want to work with you!
From deck construction to roof repair, Carolina Home Specialists can do it all. Call us today to schedule a free consultation or contact us online.